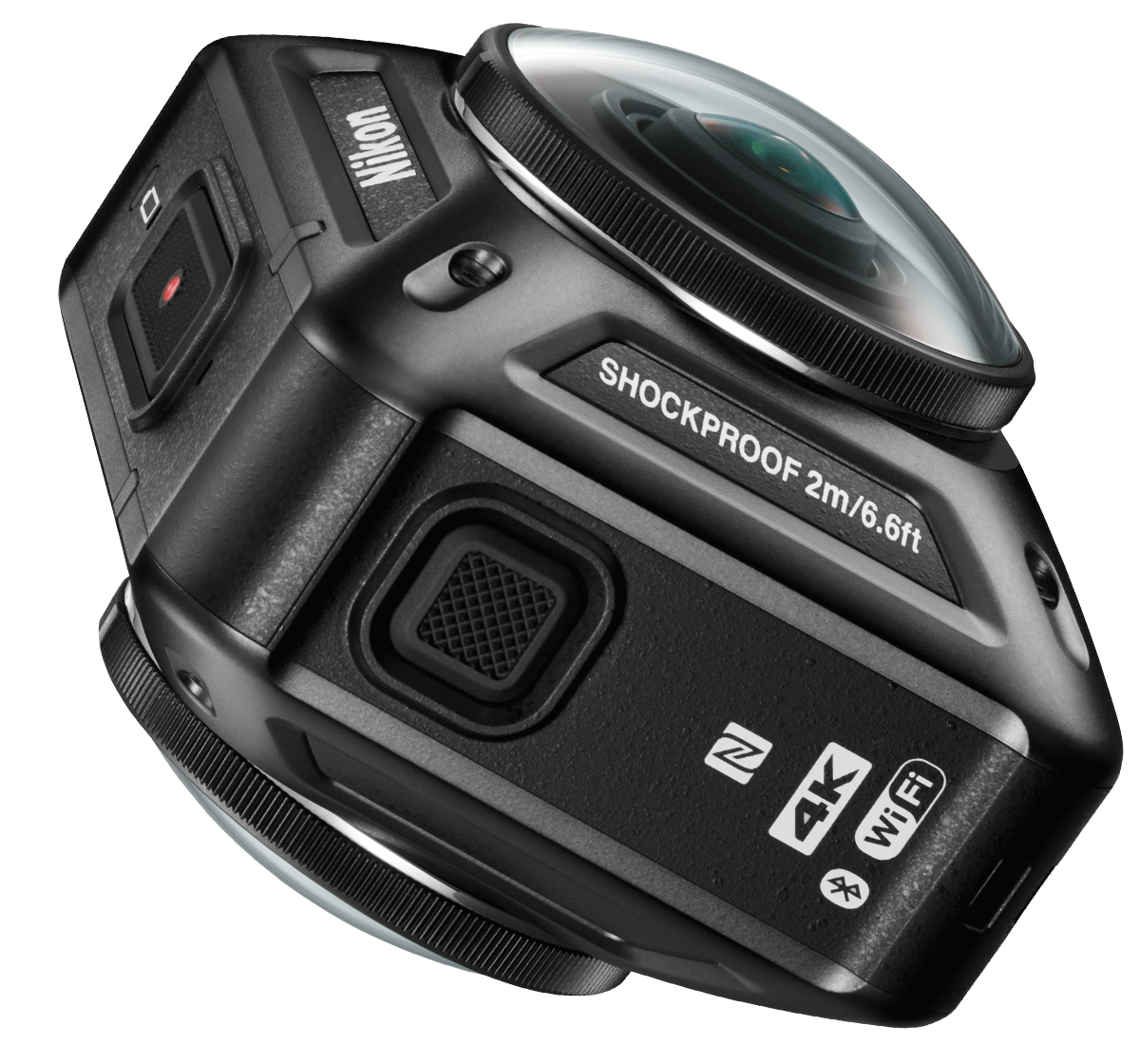 Nikon had two major scoops at the CES 2016:
They introduced their first actioncam.
They introduced their first 360 degree camera.
The Nikon Keymission 4K 360 has all of the above.
With this camera, that has a slightly different design, Nikon steps into the 360 actioncam market.
The recommended sell price or release date for this device have not been published but based on rumors, the price will be around €499. According to these rumors the camera will be released around the end of April 2016.
The Nikon Keymission 360
What are you getting for that (suspected) €499 price tag?
The Nikon Keymission 360, just like the Samsung Gear 360 and the 360FLY, falls into the category of actioncams.
This makes it suitable to shooting photo and video in a range of circumstances.
This is a so-called second generation camera, this means that video stitching is handled on-board.
The Nikon Keymission wearable seems to have all the specifications of a good actioncam.
The Keymission is fitted with a combination of image sensor and lens on two sides. Image from these two cameras gets stitched together inside the camera, to make a true 360 degree 4K UHD image.
The device is shockproof to a height of 2 meters, waterproof to a depth of 30 meters and of course resistant to heat and cold.
The camera also has a built-in image stabilizer which makes it possible to get smooth and calm shots even under rough conditions.